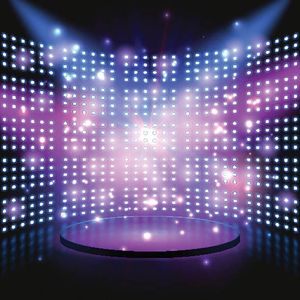 Juice Box
Who is Juicebox?
Approaching everyday, as if it's always a good day; has remained his M.O. which makes him the perfect candidate to be your Karaoke Captain & Musicoligist!
Our very own Captn JB, Justin Burwell; or as everyone affectionately knows him as JuiceBox, or simply ...Juice. Why JUICE? Well that's what he brings to the table of any event, the substance to charge the atmosphere. He strives to bring a fun, energetic, & positive energy everyday hoping to bring out that smile on every face that has ears to hear the vibe!

He grew up in Westerville while being surrounded by music through out his upbringing as he learned the value of encouraging a positive enjoyable experience as he inserted it through show choir, theater, dance, & karaoke. His vision & mission resonates with VPE (Vibe Pilots Entertainment) as he strives to witness everyone around him "vibe" & have fun, especially in the realm of music!

While managing karaoke at the Flint Station, Juice also covers as a DJ for Public, Private, Corporate or Casual functions. He is also the other executive partner that not only helped ignite VPE, but continues to contribute with administrative tasks and decision making for the business.

Please browse our site to learn more about all the elements of Vibe Pilots Entertainment and we hope you sign up for our mailing list.